People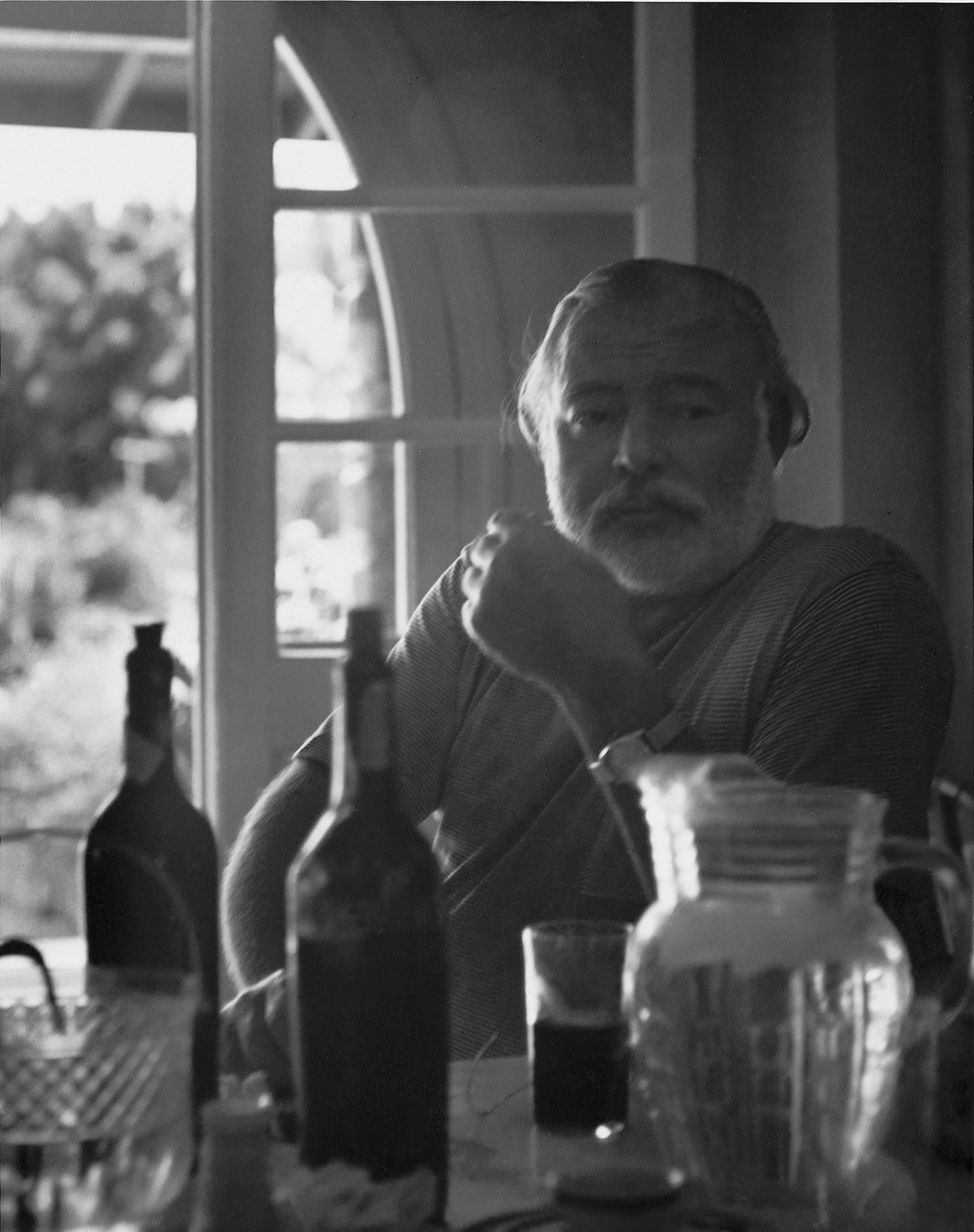 People

Hits: 4579
Life, movement and wines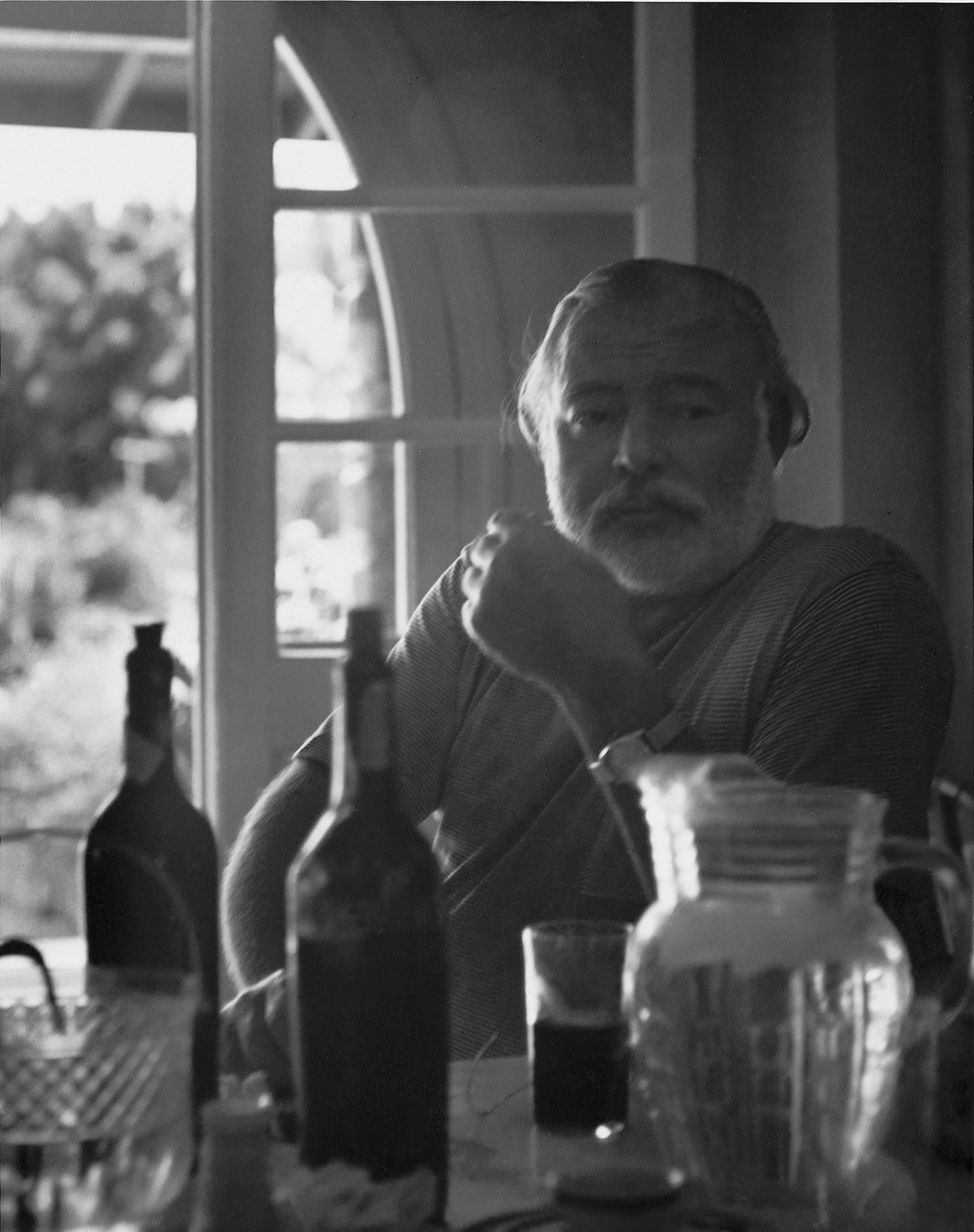 Ernest Hemingway famously hated journalists and never agreed to meet any, especially not in his Cuban home. He made an exception for me in 1953, under the insistence of Rowohlt, who had been his German publisher for thirty years. At the time, I was just a photo reporter, very young, fairly pretty and, of course, penniless, but always yearning for a chance to see the world and meet extraordinary people. I had the privilege to be welcomed in his old dilapidated Cuban house, Finca Vigía, in the village of San Francisco de Paula, twenty kilometres from Havana.
Hemingway loved the red wines from the Veneto region. Especially Amarone. At the table he drank wine only, and only Valpolicella, maybe he had come to love it during World War I, when he was stationed in Italy with the Red Cross. He would drink an entire bottle with his lunch, and before each meal he would always make himself two or three dry Martinis. He attended to this drinking schedule with a kind of diligent dedication. Hemingway was notoriously a great drinker: by afternoon he was usually completely sodden with gin.
His wife Mary Welsh, a journalist and former war correspondent for Time magazine, was in every way the perfect hostess. With the help of ten staff members she managed and organized everything impeccably. The food served in Finca Vigía was always delicious.
During my visit, Hemingway would take me to his favorite restaurant in Havana, a filthy, but divine Chinese eatery. Every day we would go out on his yacht 'Pilar' with Gregorio Fuentes, the boatman who had served as inspiration for The Old Man and the Sea. Before and after, he would inevitably stop at Bar Floridita for a papa doble, a fresh lime juice daiquiri, mixed with crushed ice and served with a platter of delicious barbecued crabs. Floridita's daiquiri was phenomenal, they used sugar syrup. That was their secret.
I have been a journalist and a photo reporter, but I truly believe there is a season for every activity. The enthusiasm of those days was channelled into my work as a publisher. Photography taught me to see, and ultimately I have never stopped observing the life that surrounds me, guests, friends, fellow travellers with the same photographer's eye. As a business woman I have been present wherever my presence was needed: at the opening of a bookshop, at a publisher's panel, at an event with authors or at book-fairs – I have been to every Italian city. And in each city I have come to understand the grace of each and every different local drinking custom.
If I had to describe what my contribution has been in one word, I would say I have brought movement. And by 'movement' I mean passion and clear-sightedness. I have witnessed so many changes in society and culture, and every time I felt that it was necessary to be present wherever change paved the way for the future. And even in times like these, I am not afraid. To embrace movement you must avoid jumping to conclusions and keep all doors open. The publishing world has changed, sure. But we are still irreplaceable agents of culture. And you can still find us wherever there is a spark of imagination or a story to be researched and told. Our job is, and always will be, to stimulate, interpret and discern. By discerning, we contribute to the development of taste. Our guiding principle has to be the pursuit of excellence. And when you think of excellence you can't help thinking about Santa Margherita and its long held habit of creating for exercised taste and, at the same time, to exercise taste. Ultimately we both work in pursuit of that kind of quality that is enriched when it enriches those who recognise it, those who make it a part of their life and their mind. A mind needs to be open every day, and every day it needs beauty and good taste. There is always a festive quality in the gesture of raising our glasses for a toast. It is a promise. I have experienced enough to known that when a promise (cultural, aesthetic, scientific) is kept, a sign manifests itself and change can come to the world. We are part of this change, this flux, and we are happy to be.
di Inge Feltrinelli