People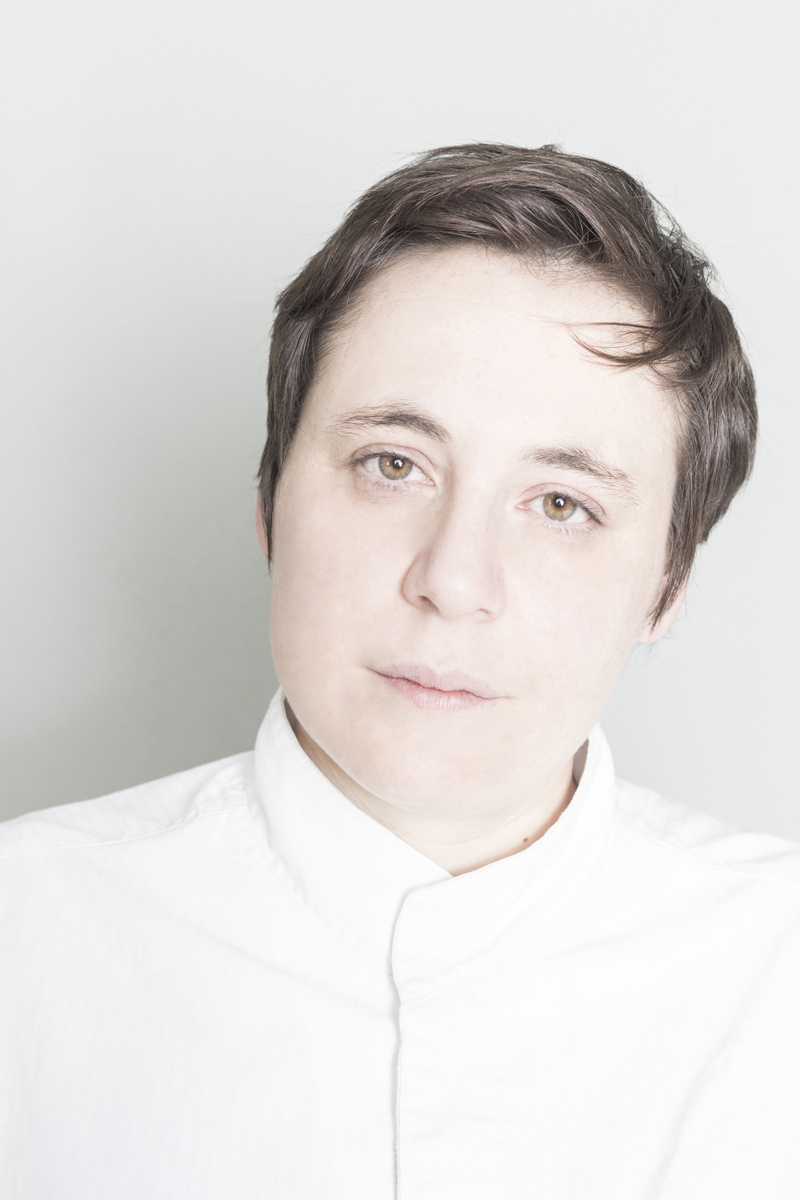 People

Hits: 3858
Border Cuisine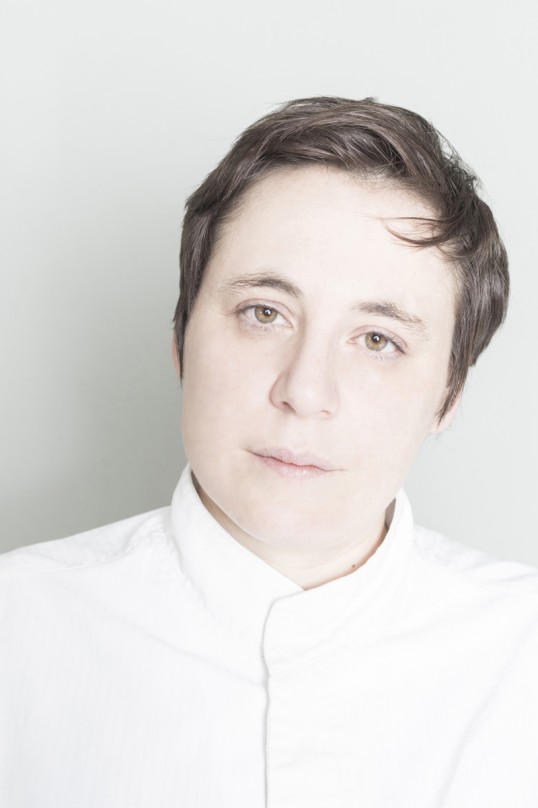 Cooking did not seem to be her life's calling when she was studying to be a lawyer in Milan. Yet later on she decided to give it a try and, in just a few short years, Antonia Klugmann earned a Michelin star with L'Argine a Vencò, her restaurant on the Italian border with Slovenia. Her recipes are as simple to think up as they are to follow – remaining true to the land and maintaining sustainability with all products used. This is why the Gorizia hills both in Italy and abroad are so important; almost all the products Antonia uses are sourced locally, starting with the small vegetable garden and fruit trees growing at the entrance of the restaurant. "Customers don't come here for me but for the land and the community. Either the land works or I become a spaceship floating in nothingness."
While driving to L'Argine a Vencò on a December morning, I am forced to look at the road and at the GPS, which tells me where to go, meaning that I don't get a chance to fully observe the landscape, hills and the vines all around me. Antonia Klugmann is unloading the car and carrying some boxes of fruits and vegetables to the kitchen, while I pull into the driveway. A few meters away from me is the restaurant's garden. All around are woods, fields and hills, not a building in sight save the old barn, which L'Argine was built next to. Further still, rows of trees, the border, Slovenia.
It is Tuesday, and there is no afternoon service. The atmosphere is relaxed in the kitchen and in the restaurant and with only 15 place setting it is so small that it feels like a lounge. Antonia briefs her 3 assistants on the itinerary, goes out to the garden to gather something and comes back. She sits down and the first thing she says is "You should see how gorgeous it is here in spring," pointing outside of the glassed walls and explaining that the garden becomes richer and more colorful and that the fruit trees will be at their peak. "Fruit is my passion."
The Michelin Guide has given L'Argine a Vencò 1 star this year, for the following reason "A selected choice to guarantee the freshness of the products that undergo little transformation, used in original combinations, with a wise use of aromatic herbs."
Antonia Klugmann, from Trieste, decided to work in this field when she was 22 and studying law in Milan. At 26 she opened her first restaurant, the Antico Foledor Conte Lovaria in Udine and in 2014 L'Argine, once again alongside her partner Romano De Feo.
L'Argine is a glassed parallelepiped complex leaning on an old barn, an odd element yet fitting perfectly within the surrounding landscape, perhaps thanks to these woods and these vines that transmit edgy and spatial shapes.
When I ask Antonia to tell me about her relationship with the garden I didn't expect the long and enthusiastic monologue I found myself listening to and jotting down. A speech that goes from the particular, to personal experience, to the universal; how to take care of the soil and how it inspires and reflects emotions. "To begin with, it takes time. When you study it, you realize that much of what is being done in the lands nowadays is wrong. Objectively wrong." It is immediately clear from the first sentences that one of Antonia Klugmann's qualities is precision, without exceeding in rigidity, nor falling into obsessiveness. Precision has many ways of manifesting itself, it is in the care of the ingredients, of nature, of the clients. She goes on, "The relationship with the land can be a creative one. Depending on how a plant is pruned, soiled, watered, the taste changes accordingly." She elaborates excitedly; "The black cauliflower has been a revolution to me, if you let it flower it produces buds that are very similar to broccoli florets. But you cannot buy black cauliflower buds. For example, if you go to buy a sclopit bud now, they will tell you it's not the right season, but having sown early this year to get the sclopit to come up in the spring, we now have small buds we can use in our dishes." Shortly after, we go and have a taste from the kitchen – a raw sea cicada with mushrooms, cauliflower and truffle. And most importantly sclopit's buds.
This dish is on the menu, in a meal called "Territory: life in movement," along with others that now make their appearance on the table: broccoli, marrow and bergamot, lamb, rose, karkadè and puntarelle.
Another facet of Antonia Klugmann's precision is her intellectual independence. When I ask her about her culinary bond with Friuli, she says "Local products are not necessarily good quality. I'm puzzled by the bad use of local products. In Milan, if you want to buy local you can end up with extremely polluted products. To be fresh, products need to be grown in greenhouses, or in the suburbs and they are certainly worse quality than those grown in Sicily for example." She then insists I try the sea cicada before the cauliflower and the mushrooms get cold. She asks "Can you feel the contrast between hot and cold?" I can feel it. She's glad.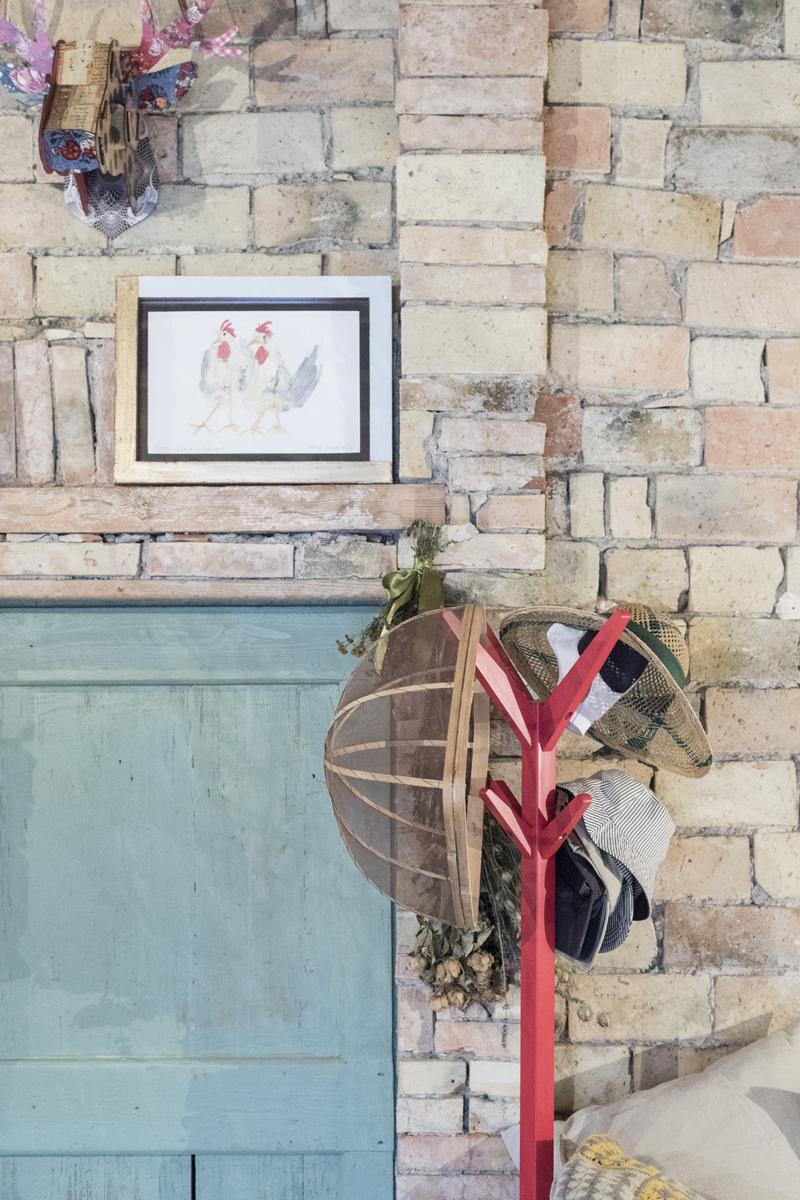 As she speaks about the dish, she explains that sea cicadas come from the high Adriatic, like all of the fish used at L'Argine. She would never cook anything that doesn't respect a precise ethic of sustainability, and she points out: "People who don't think irritate me deeply. I wonder how someone could use certain ingredients today, despite being aware of what happens around the world. I believe that if a chef makes use of such products, he's not questioning himself enough."
On a shelf, there's a copy of Second nature, an essay by Michael Pollan – a food critic, writer and journalist for the New York Times. It is the theoretical and practical story of an education in horticulture and gardening, from Thoreau to Alexander Pope ("Pollan is a cool guy" she smiles). Antonia then takes a big volume, the first edition of Vino al vino, Mario Soldati's tale of a journey through Italian vines. On the cover, there is a close-up of a farmer holding a handful of purple grapes. We then leave the restaurant and she points at the dozens of hills around us, listing the names of the wineries. There are dozens, possibly more, we are surrounded by wine. The Collio goes beyond political boundaries for Antonia "I consider this place as unique. It's normal, if you think that the Slovene Collio is twice as big as in Italy, but I buy some of the raw products in Stiria, Austria, Neblo, Dubrovo, in Slovenia." On these lands a district was developed as a way of uniting history – the I and the II World War – with enogastronomy. On this matter, Antonia Klugmann says: "The project is powerful, and I assure you that I feel very protected. There are touristic paths and a lot of communication about what goes on here. Compared to the isolation that many chefs work in elsewhere in Italy, this is a small miracle. Clients come here not for me but for the territory. Either the territory works or I'm a spaceship floating in nothingness."
To be chef has several meanings, as is true of anything creative – writing, drawing, composing. A craft's meaning has such a personal importance that a univocal definition cannot exist, because memories have so much to do with it. Antonia has roots in Polish Judaism, in Germany, in Trieste, in Puglia, "This is my inspiration, this is my cultural faceting" she says, "But I don't have a melancholic relationship with the past. I feel good about my past, that's all there is to it." About her job she explains "What isn't generally clear, is that among 100 cooks, only 10 are chefs. The others are executors. And only 1% of these 10 is really creative and will turn cuisine around, the others will follow. It's really a matter of what the craft is; execution and repetition. They are very few who also have creativity." I realize Antonia Klugmann is one of them when I ask her her plans for the future. She answers: "I'm currently working on a dish with chestnut, bottarga (roe) and apricot. It's a dish that I'm really interested in, we'll see what comes out of it. Sometimes it takes me 10 seconds to create a dish and sometimes 10 months. The more time passes, the more I realize there isn't just one correct way." She stops, her attention wavers for a moment and then she's back with us. She says, "Apricot, bottarga and chestnut, it's not easy!"
An interview with Antonia Klugmann
Photography Fabrizio Giraldi
Set Design Manuela Schirra
Words Davide Coppo