Heritage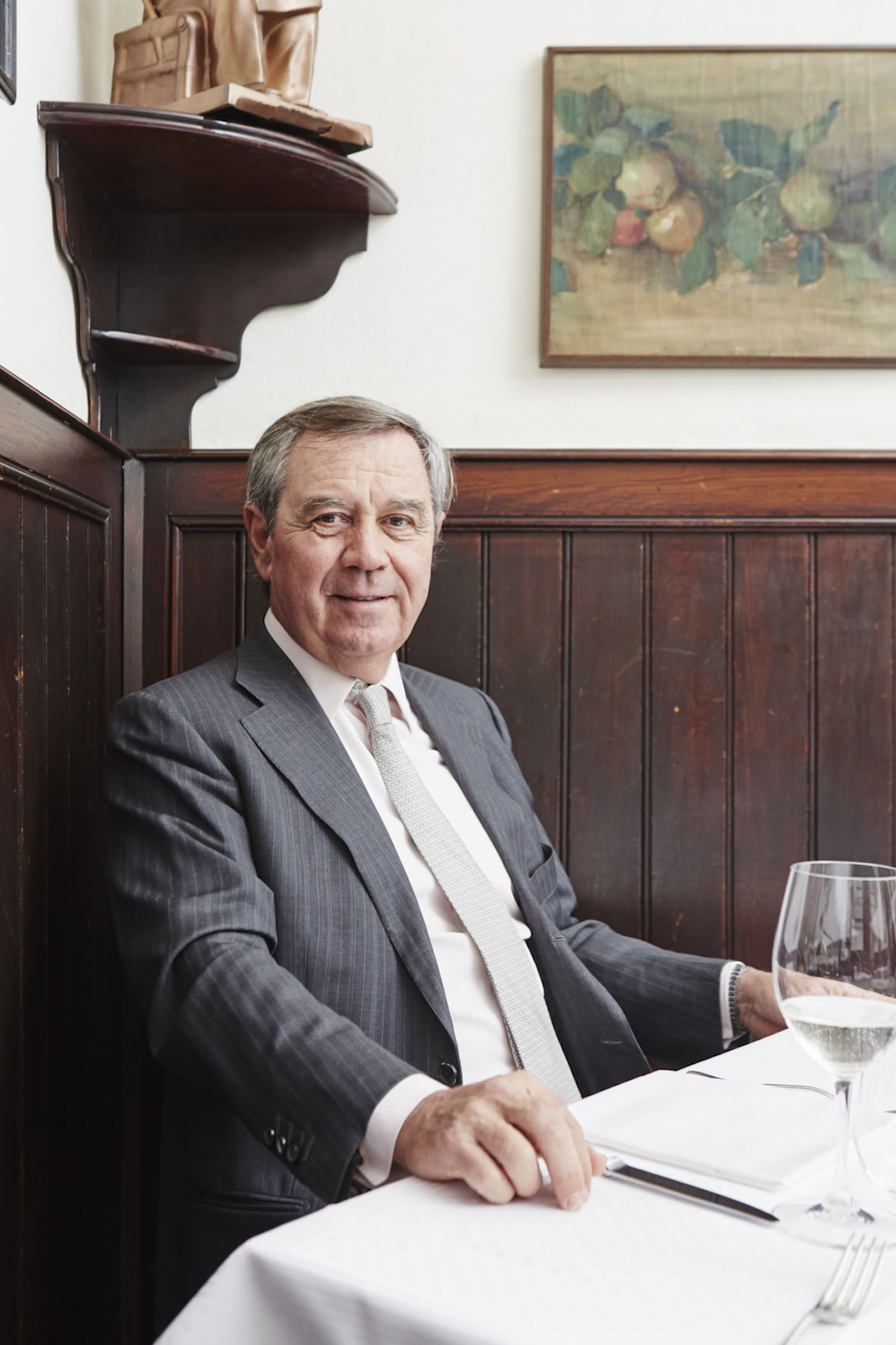 Heritage

Hits: 2642
Lunch With Gaetano Marzotto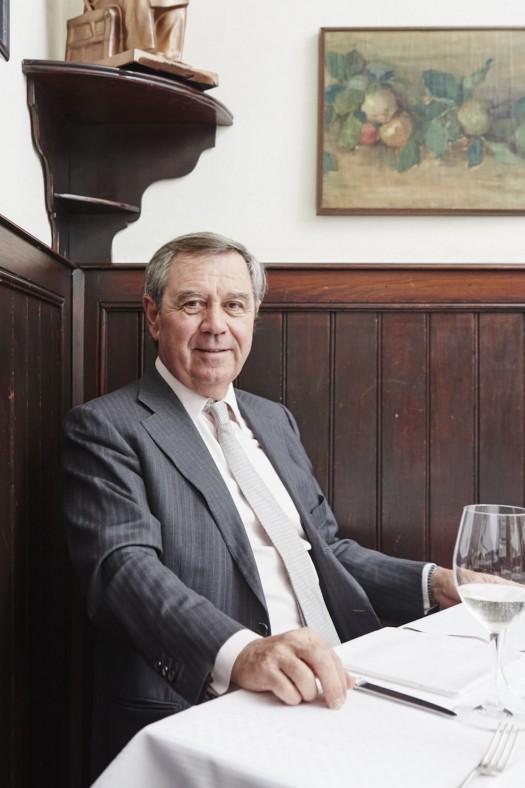 The story of Santa Margherita is fundamentally a love story. The Marzotto family's love for their work, the company's love for its territory of origin, the employees and workers' love for the products. And the rest of the world's love for its wines, a global synonym of Italian style at its best. A story that continues without pause, with many projects for the future. During a pleasant breakfast, we spoke about all this with Gaetano Marzotto, the company president.
Can you tell us how your story with Santa Margherita began?
There was a period in our childhood in which my brother Stefano and I would often go to Portogruaro to visit our grandfather, and eventually with my two younger brothers – Nicolò and Luca – and our father Vittorio Emanuele. During these visits we would go for long walks and he would share his passion with us and most of all his vision: which drove him to transform this marvelous countryside near the sea, which at the time was still swampy and mostly dedicated to hunting and fishing, into a sort of agricultural industrial district. From grapes he made wine, from cows he made milk, cheese, and yogurt, from sugar a sugar refinery, from flax the flax mill, and so on. It was a process that revitalized a very depressed area of Veneto, at the borders with Friuli, which, during the Thirties was suffering from a local recession as well as from the global economic depression of the time. My grandfather transformed the territory and created jobs. Before he stepped in, there were 200 sharecroppers working six months a year (following the rhythm set by land owners). He created 1,200 real jobs for agricultural workers that worked all year round.
Then, over time, we noticed that the products with most success were wines – as well as the glass factory, which is very important: we needed it to make bottles for wine, milk, and the fruit juices obtained from the orchards. Thus in Portugruaro a factory was born which today is a listed company known as Zignago Vetro. Passion and entrepreneurial enthusiasm has been our driving force together with a desire to create wealth and well-being. My grandfathers goal was not only to create an industrial framework, but also to promote a better social structure. In Portogruaro, but also in Valdagno, as in other places where he built businesses, my grandfather created schools, preschools and a series of social activities that allowed people to lead a serene life.
As a classic example of entrepreneurial passion combined with a solid welfare system within the company and sound historical roots, are these the driving forces that have brought Santa Margherita to where it is today?
Yes, a great passion for life, for doing, for creating well-being and wealth, for the production of good products. My grandfather was passionate about food and wine, and valued the traditions and culture surrounding the act of being at the table; he had a true love of conviviality, creating his own recipes paired with specific wines. He was also a very curious person, wherever he went he wanted to try the local wine. He liked Pinot Grigio, it had a pleasant taste and a coppery coloring as a result of being vinified with skins. The idea of removing the skins in order to obtain a clear, bright yellow Pinot Grigio immediately gained popularity for its freshness and elegant aroma.
Among other things, you reached global success. Can you tell us about the arrival of Pinot Grigio overseas?
It was a wine that had an enormous success in Italy first. Then, it happened that Tony Terlato, an American importer, was in Italy during the Seventies. He was a guest at the Principe di Savoia Hotel in Milan, where he was very good friends with the sommelier, and to whom he asked: "What is the most popular white wine in Italy, now?" The sommelier's answer was: "Look, one of the wines that we sell the most and that has the most success, is the Santa Margherita Pinot Grigio."
He tried it, and immediately fell in love with the wine. He hurried to Portogruaro. He waited there for three days before being received—no one knew him, actually—then he said: "If you give me this for the US, I'll sign a 5-year contract and I'll try to do my best." We've been doing business together for 37 years now, first with Pinot Grigio and later all of our wines became very famous in the United States. And this year we decided to sell on our own on the US market: it is a crucial and exciting challenge.
This is a time in which the values upheld by brands are crucial, you cannot do business without them. Some companies are having to build theirs from scratch. What are the key values of Santa Margherita?
Quality, for sure. Along the entire chain: quality isn't created in the cellar only, it starts with the soil, with the cultivation of grapevines. Undoubtedly, this is the feather in our cap.
Still, quality cannot prescind from investments. Our wine cellars represent a good balance between innovation and tradition: we take care of our grapes, without crushing them, without stressing them, we even do some things by hand. At the same time, we invest a lot in technology: when a quick vinification is needed, we can obtain it because we have the right machinery. Tradition, innovation, quality. We also believe in having good relationships with all our collaborators. We even have second and third-generation workers with us: we think that human relationships based on trust are crucial.
There are several other values: we do rely on a lot, for instance, on the ability we have of communicating – you can do excellent things, but if you keep them for yourself, it's very hard for you to make it. Then, another key value for us, and by 'us' I mean both my family and the company, is avoiding to seek economic return in the short term. We act, we think and we invest looking towards future generations: we are the fourth generation of winemakers and the eighth generation working in the textile industry. Sometimes we experiment, and our managers tell us, "Are you really sure you want to invest in plots of land," and the answer is always that we are, even though we are aware that the returns on investing in plots of land is quite low. However, we also know that if you have good soil, you can have good wines more easily. Maybe we won't have an excellent return in the short term, but in the medium-long one we will obtain better wines, and the consumer will repay you in the end.
In dealing with the consumer, how much has the perception of wine changed over the years? We live in an era in which everyone seems to be a gourmet. It is really the truth?
Since Santa Margherita was founded, the perception of wine by consumers has undergone a revolution. Back in the day, wine was a simple aliment. Our workers, our farmers, our collaborators, they all used to leave their houses with a flask of wine, a piece of bread and a chunk of cheese. And by flask, I mean a 2-liter wicker wine bottle: everyone drank a lot more than today. Then, little by little, wine has been refined, improved, we've managed to obtain a better result. In Italy, we managed to have a far better result, we're not the first sellers of wine in the U. S. by chance, it's because Italians are very good at making wine. With Santa Margherita we express trust in a convivial, pleasant wine, which can be drunk everywhere in spite of cultural differences. Nowadays, people drink more responsibly, and they choose wines of higher quality. People love wine pairings, they choose their wine according to the food they eat, there are even restaurants in which you choose your wines first and your food after. This is all part of the so-called 'wise pairing' we are trying to promote with Santa Margherita.
The history of Santa Margherita is the history of an Italian brand with a firm territorial rooting which achieves global success thanks its values. A characteristic of Made in Italy is being able to export a certain lifestyle updating it to the times and places we do business with. Why, in your opinion, is the Italian lifestyle such a global success?
Because, basically, it's a lifestyle that places the individual at the center, which privileges a good balance between work and leisure. If you look at some Anglo-Saxon cultures, the only thing that matters is how much you earn and how much you spend, while we support different values, that deal with the quality of life. And I mean several things when I say 'quality of life': the use of our spare time, friendships, the ability to enjoy the beautiful cities we live in, traveling. Our style is based more on being than on having. Maybe we'll earn less than Americans, for instance, but we live better than them; provided with the same income level, in several Italian areas the quality of life is higher than in other countries. And we are exporting all this thanks to our products: not only wine, but also fashion, furniture, automobiles and lots of other things, especially food.
When tourists arrive in Italy, and they are more than 50 million a year, they recognize that with a moderate price they can drink fantastic wine and eat delicious food, in astonishing places. Following on this, a lot of foreigners established their residence in some Italian regions: the well-known example of Chiantishire, discovered by the Brits, is among the first manifestations of this phenomena, followed by Marche and Puglia, that are becoming very cool lately. Of course, there are also things which could be improved: we are not organized enough, we cannot rely on good infrastructures, our transport system isn't developed enough. Actually, the birth of places where those who love Italy could live happily should be encouraged.
In your opinion how important is teamwork when it comes to exporting our lifestyle and consequently our products and companies?
At Santa Margherita, we have made extraordinary progress in several countries. First of all in Italy, where we became leaders with our Pinot Grigio but also with other wines, such as Prosecco, Müller-Thurgau, Chardonnay. This is due to the fact that we invested not only in the quality of our products, but also in their distribution: we have one of the best sales networks in the entire sector. We have been able to achieve an astonishing success in the US – and there is no such thing as a free lunch in this business – because our team works perfectly. The true challenge of the upcoming years will be replicating the same success in other regions. Actually, we have already started to work on this: Canada, the Caribbean, Europe. These are all great markets for us. And our importance is growing in Australia, Japan, Korea and China. I'll repeat it: there is no room for improvisation, you need a solid team that is equipped for the challenges it will face, working together in order to reach a common goal.
Do any of the so-called 'new markets' intrigue you particularly or where you can see specific potentialities?
I am fascinated with the potentialities China and India have to offer. We need to work on the right formulas to export the Italian lifestyle to these places, not only food and wine I mean, but also the automotive industry, fashion, design. We see it every day with the fashion brands which have been able to sell remarkable quantities of products; I do think there is potential there for food and wine too. And this applies to us as well: the Chinese are very good at producing, they have incredible possibilities of exporting high-level products. I hope for a true and intense exchange of cultures and innovation.
This, if I may, reflects your grandfather's curiosity, from which everything was born. I would like to ask you a further consideration about the U.S. and their long love story with Santa Margherita wines. Are there any further steps to be made?
We have the great chance of being our own importers in the U.S. and this will allow us to sell not only our Pinot Grigio, Prosecco and Chianti Classico, but all of our wines. I see enormous room for growth. An example: it seems that Americans know only Champagne, but when they try Franciacorta Ca' del Bosco, they change their minds. American millennials love Prosecco.
Who can blame them, after all.
Testo – Federico Sarica
Foto – Andy Massaccesi, Giò Martorana