Places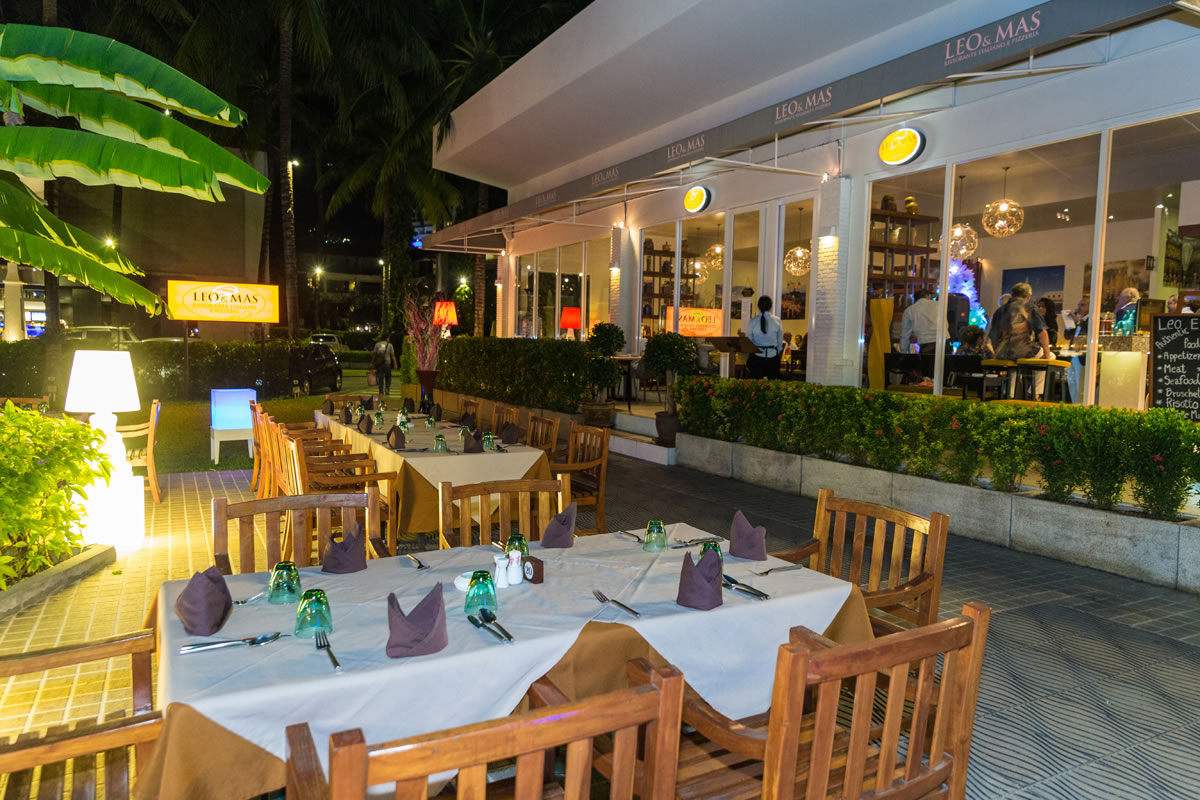 Phuket

Hits: 1762
Wine Places Phuket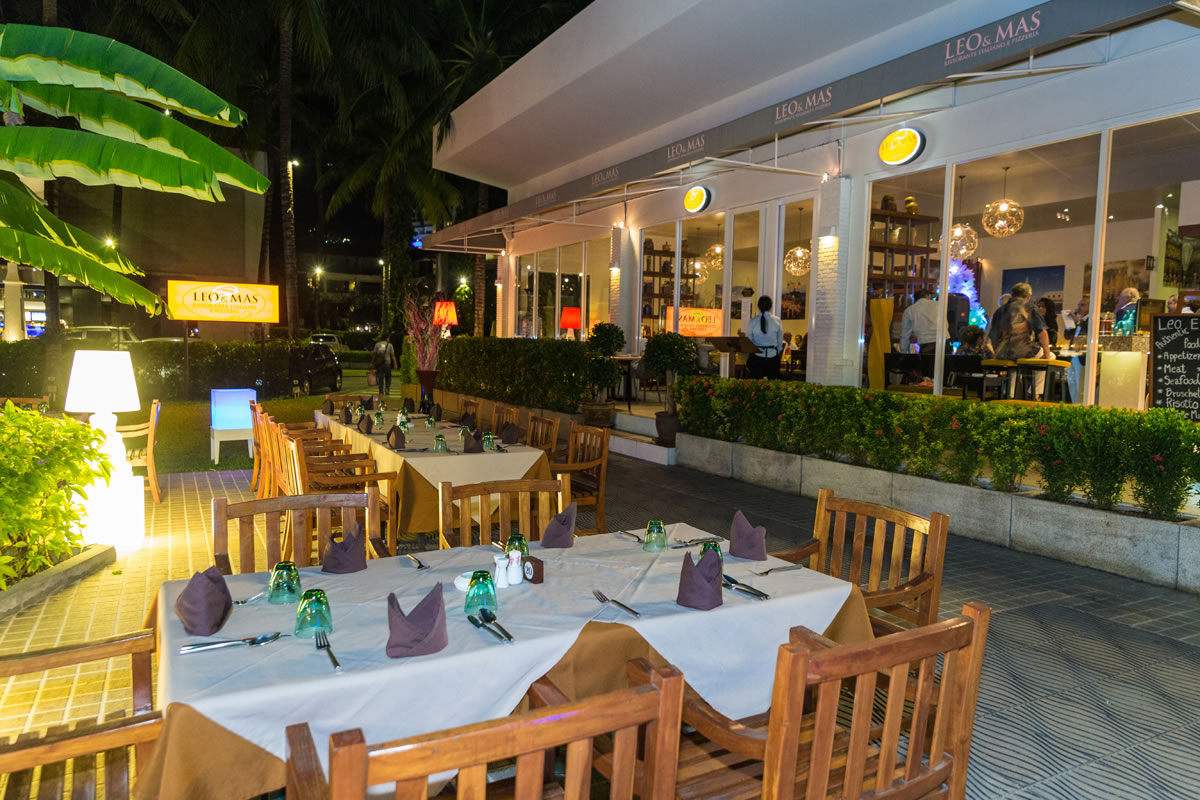 Leo & Mas
94 Thaweewong Rd, Phuket
Spaghetti, ravioli, gnocchi, lasagna, risotto, bruschetta, at Leo & Mas, Italian cuisine is explored in all of its nuances, in quality and style. A peaceful but central location, just ten minutes away from the lively beach in Patong. The restaurant owes his name to Leonida and Massimo, owner and chef, both from Veneto.
• t +66 87 084 7690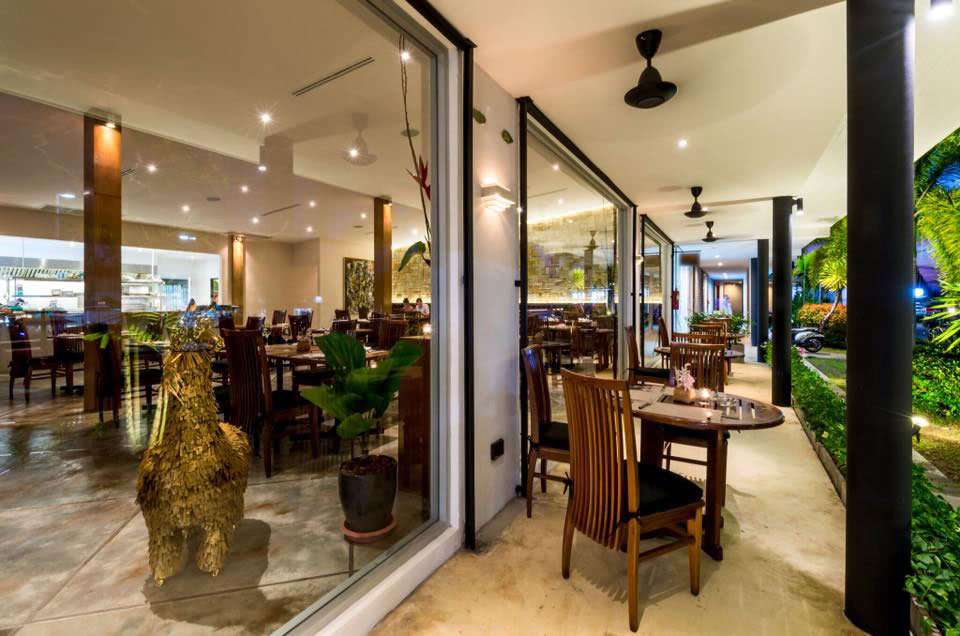 Taste Bar and Grill
3/2-5 Moo 5 Choeng Thale, Phuket
A sleek and modern cocktail bar that pays a great deal of attention to taste. Open from midday to midnight, Taste Bar and Grill is the perfect location not only to enjoy a glass of wine but also to sample a rich and vast menu, with dishes belonging to both Asian and Italian gastronomic tradition.
• t +66 87 886 6401
www.tastebargrill.com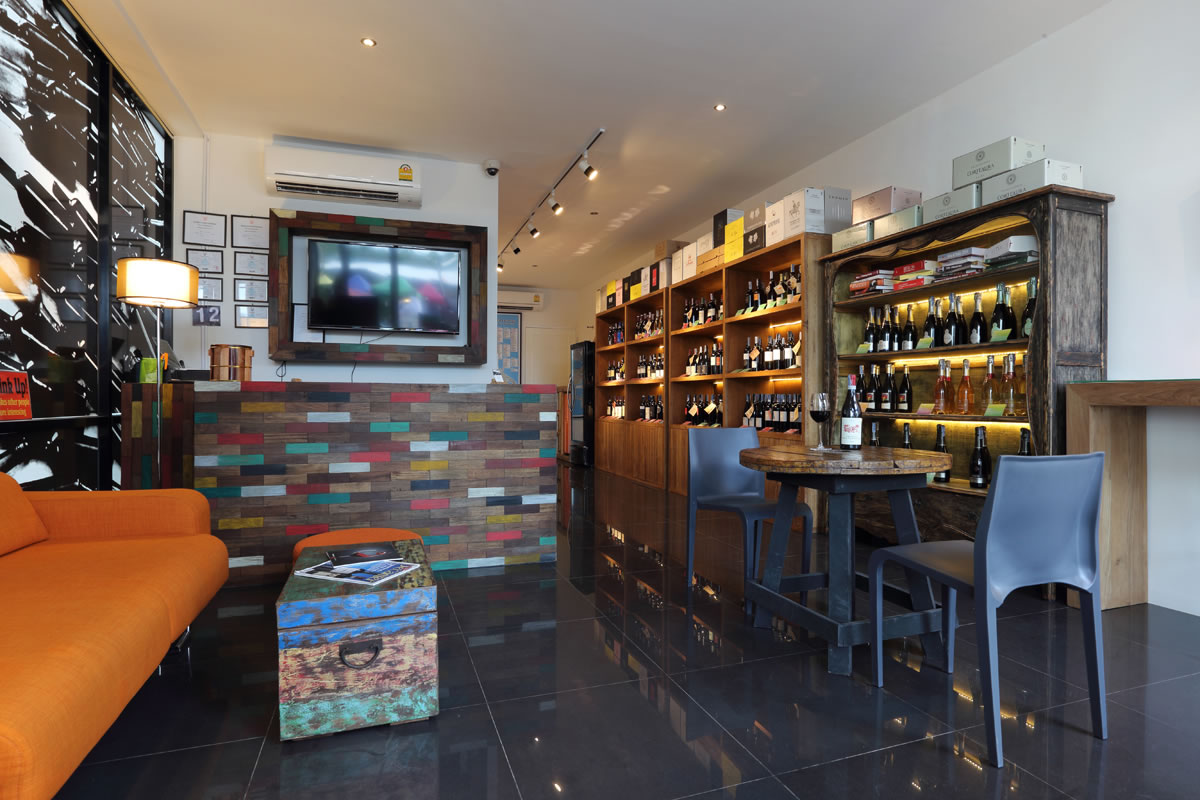 Luca Cini – A Wine Story
49/15 Boat Avenue, Bandon-Cherngtalay Rd, Phuket
A 30 year-long love affair with wine, a personal and professional relationship. This is what Luca Cinì brought with him to Phuket, in order to share the excellence of wines Made in Italy. More than 120 labels from 12 Italian regions decorate his wine cellar, to accompany perfectly quality appetizers.
• t +66 94 804 4461
www.lucacini.com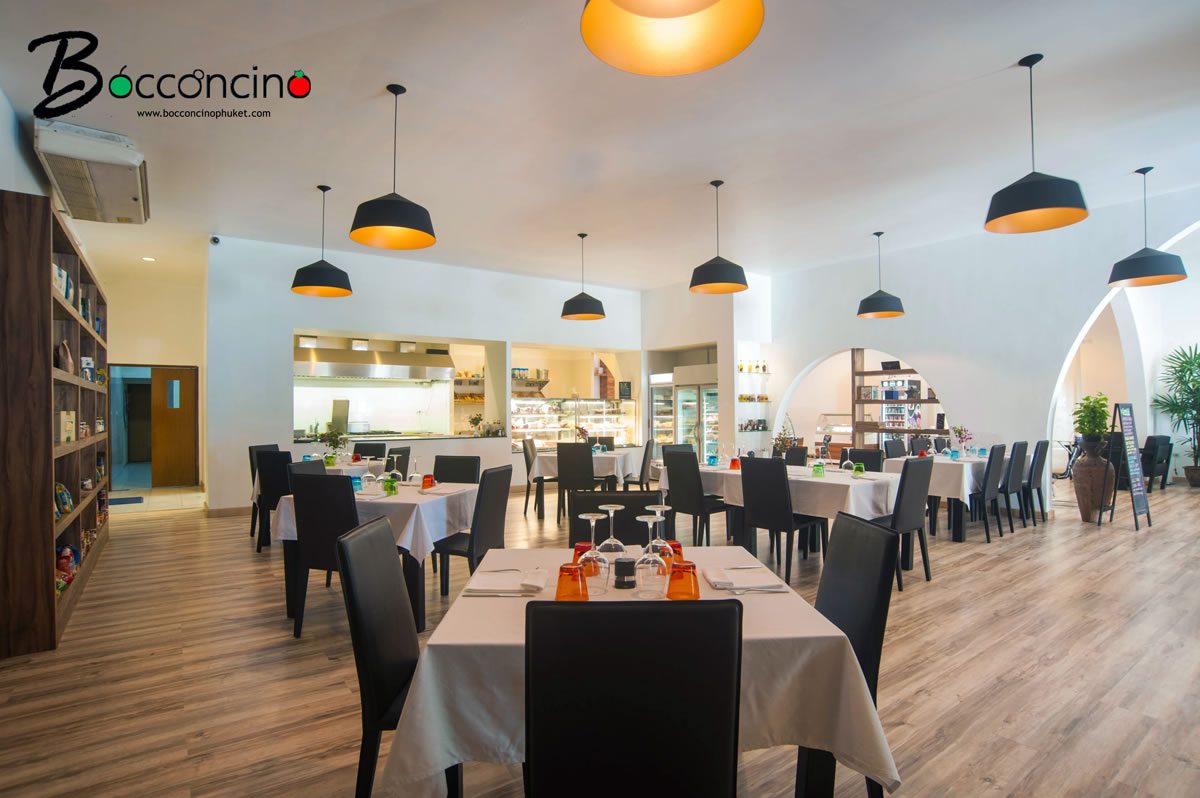 Bocconcino
8/71 Moo 3, Surin Main Road Cherngtalay, Phuket
A taste of Italy right next to Surin Beach, in a cozy space with bright and luminous wooden elements. Bocconcino is a declaration of love for the astounding quality and taste of Italian gastronomy. Here you can find the best selection of Italian foods: charcuterie, cheeses, pasta, olive oil and wine, of course.
• t +66 76 386 531
www.bocconcinophuket.com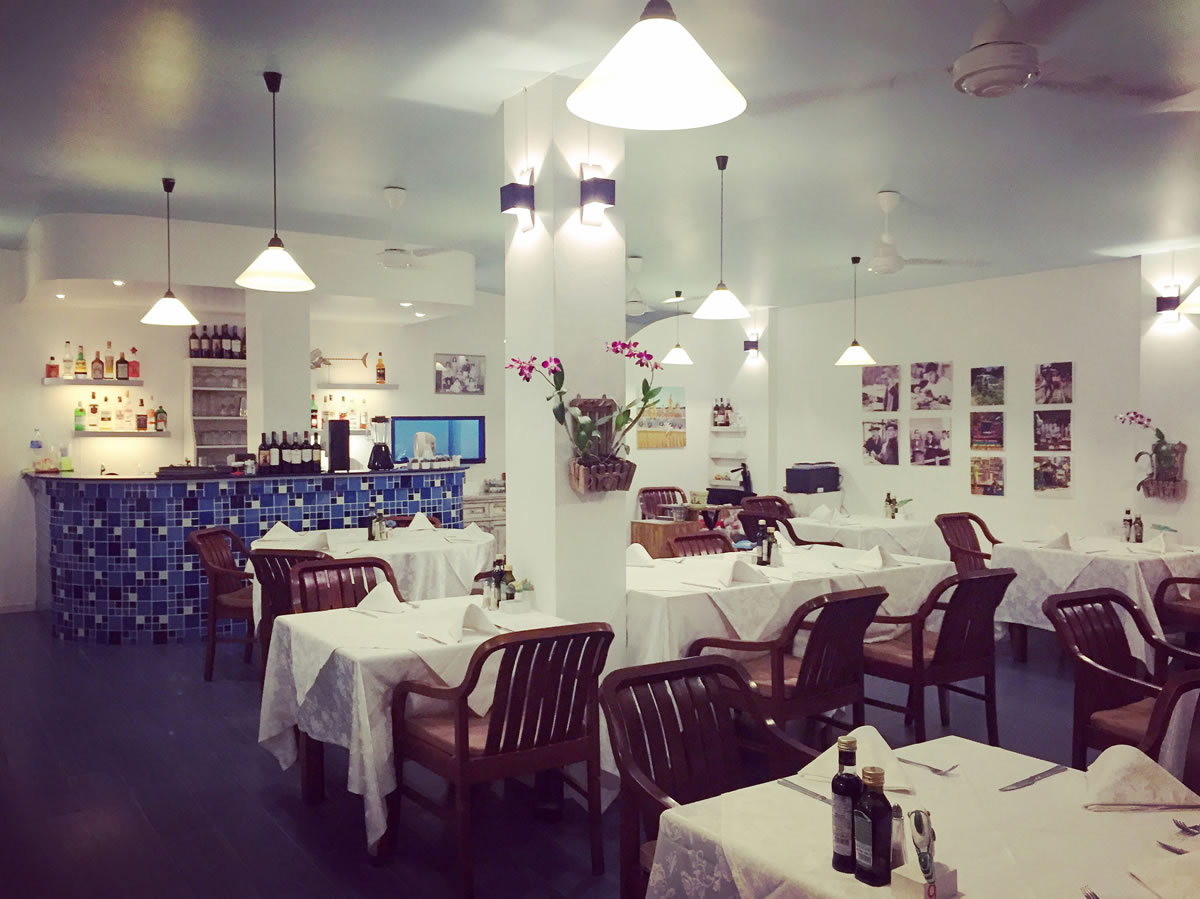 Gastone
192 Soi Kok Tanod, Phuket
From appetizers to desserts, the entire menu at Gastone Restaurant pays tribute to Italy. This is true also for the wide selection of white and red wines. The wood-fired pizzas are recommended, as well as some typical dishes like fish eggs spaghetti and tuna tartar. Gaston is in Kata Beach and also has a terrace.
• t +66 93 745 7769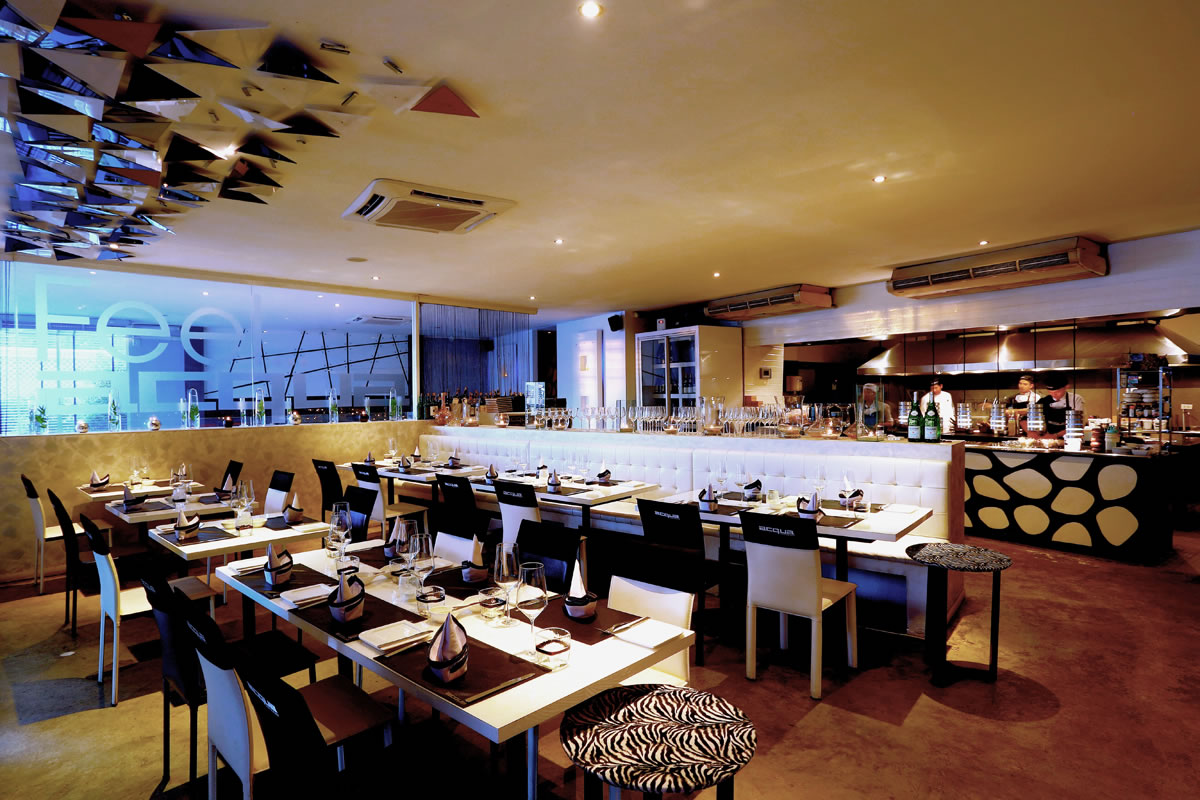 Acqua Restaurant
324/15 Prabaramee Road, Phuket
• www.acquarestaurantphuket.com
• t +66 76 618 127
Haute cuisine, modern and catchy design. This is Acqua, one of the most ambitious and fashionable restaurants in Phuket. Design is essential and sleek, with defined lines, based on a b/w scheme, a visual as well as a culinary experience. The kitchen focuses on a selection of fine ingredients, with an abundance of fish dishes revisited with an international touch. These meals are often paired with typical Italian and European ingredients such as red Sicilian prawns, burrata and French oysters. Dining at Acqua Restaurant is a gastronomic experience perfectly paired with a global wine selection. Acqua uses the chef's expertise in Italian fare to bring authenticity and surprise to each traditional recipe, successfully creating one of the most beloved dining spots in Phuket. Acqua Restaurant is listed in all of the best guides to Asian restaurants, like Thailand Tatler Best Restaurant Guide and Miele Asia Finest Restaurant Guide and has won many prestigious awards, such as the Award of Excellence by Wine Spectator, for one of the best wine lists in the world.
The international flair is thanks to Alessandro Frau, head chef and mastermind behind Acqua. Frau – originally from Sardinia – has worked in many kitchens around the world, from Italy to Mexico, Switzerland to France. He moved to Phuket in 2004 and at barely 28 he became the Executive Chef of the Sheraton Grande Laguna, in charge of 130 chefs. After such a prestigious experience, Frau decided to open a restaurant to channel his creativity and precise vision of modern cooking "Just like people and the world change, food is exposed to evolution. This is why we must update our style all of the time, keeping in mind our roots and the authenticity at the basis of our inspiration." In 2015, Alessandro Frau was chosen as one of the top 20 chefs in Asia by the magazine NOW Travel Asia.