Places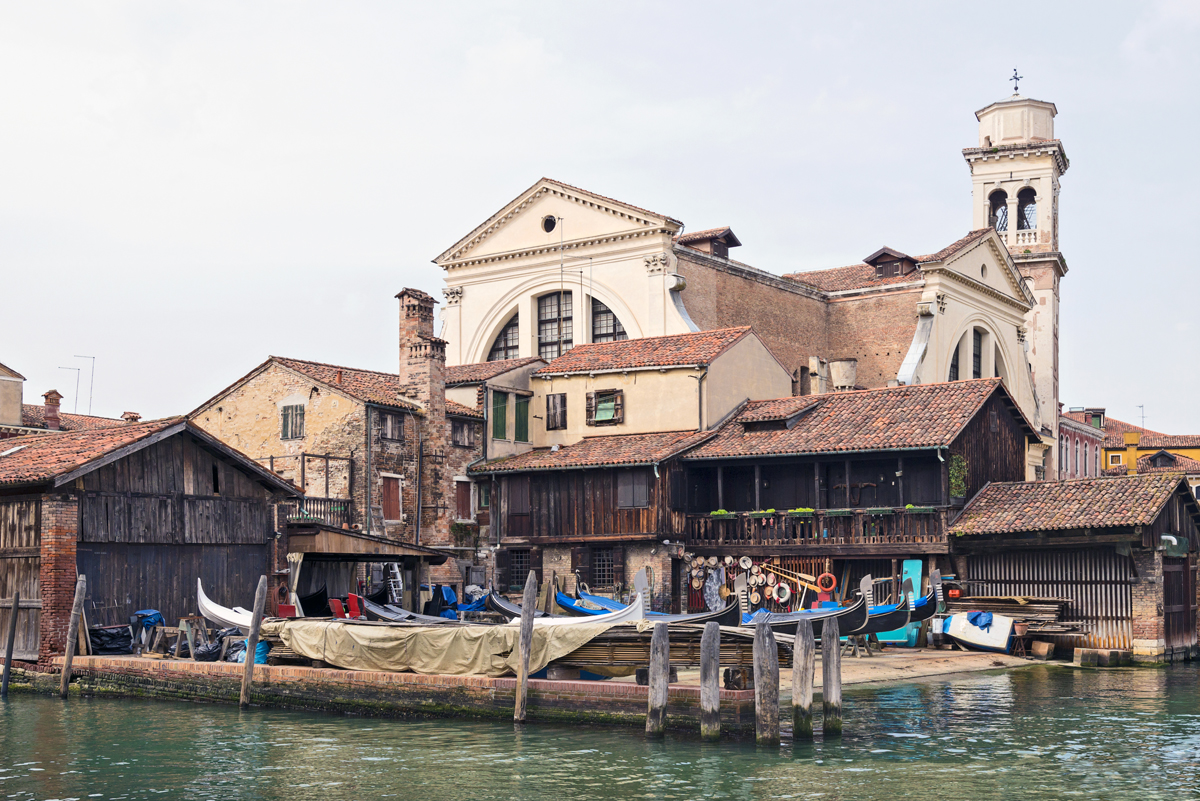 Venice

Hits: 3556
City Guide Venice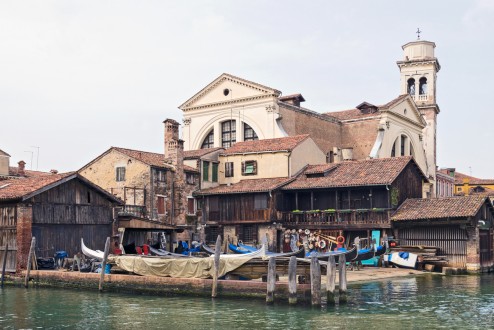 1. Squero San Trovaso
Fondamenta Bonlini 1097, Venice
Squero di San Trovaso is one of the oldest and most famous Venetian dry docks, where small boats such as gondolas, pupparoni, sandali, scioponi and other traditional vessels typical of the city's canals were built and repaired. It is located on the San Trovaso canal and is one of the only dry docks still active in whole of Venice, from Monday to Friday you can visit the yards and see them in action. Booking required.
• www.squerosantrovaso.com
2. Segni nel Tempo Bookshop
Calle Lunga de San Barnaba 2856, Venice
Since 1999, antiquarian bookstore Segni del tempo has been the place to go for old and rare books, often out of print and hard to find. In January 2012, a store also opened in Venice, on Calle de San Barnaba in the Dorsoduro district, where, in addition to books you can find vintage prints, Venetian landscapes and other interesting buys – the ideal spot to find a souvenir from Venice that does justice to the unique nature of the canal city.
• www.segnineltempo.it
3. Fortuny Museum
Palazzo Fortuny, Campo S. Beneto 3780, Venice
Palazzo Fortuny is located in the San Marco district and owes its name to its last Spanish owner, (naturalized) artist Mariano Fortuny y Madrazo. Considered one of the finest examples of Gothic Venetian architecture, it had three monumental facades that face Campo San Beneto, Calle Pesaro and Rio Ca' Michiel. Today it is home to the Fortuny Museum, which hosts high-profile exhibitions and events.
• www.fortuny.visitmuve.it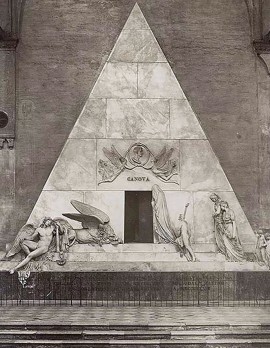 4. Canova's Tomb
Basilica dei Frari, San Polo 3072, Venice
Inside the Basilica dei Frari, in Venice, visitors will find a seemingly mysterious pyramid-shaped structure, rather unusual in a Christian church. The tomb was built in memory of famous painter and sculptor Antonio Canova (1757-1822) by his students, according to a plan designed by the master for a monument to Titian that he never realized. The unique triangular shape of the tomb and many of the decorative elements seem to recall the symbols used by the freemasons, a group which Canova was apparently part of.
• www.basilicadeifrari.it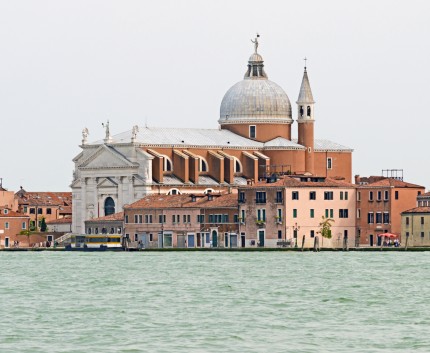 5. Giudecca Islands
Venetian Lagoon
Giudecca (Giudèca in Venetian and, in antique times, Zudèca or Zuèca) is a set of eight connected islands located south of Venice's historical center. It overlooks the canal of the same name, opposite the Dorsoduro district, which the island belongs to from an administrative standpoint. Its name is clearly Hebrew: an ancient refuge of the Venetian nobility, the island is still a residential area removed from the tourist tracks and home to a vibrant cultural and social life. Do not miss Chiesa delle Zitelle, started by Jacopo Bozzetto in 1582 based on the design by Palladio.
6. Luca Massimo Barbero
Director of the Istituto di Storia dell'Arte — Fondazione Giorgio Cini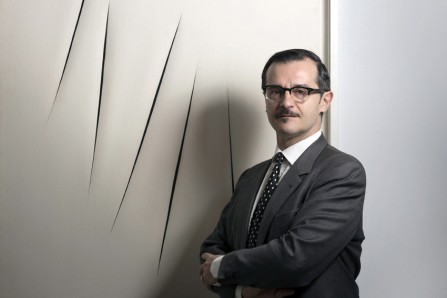 Born in 1963 in Turin, and later moved to Venice, Luca Massimo Barbero is a scholar and critic of modern and contemporary art, director of the Art History Institute of the Giorgio Cini Foundation and curator of the Peggy Guggenheim Collection in Venice. He has worked on projects and exhibitions dedicated to some of the greatest contemporary artists, including Jean Michel Basquiat, Nan Goldin, Keith Haring, Yayoi Kusama and Luigi Ontani, and he has been a consultant for international artistic events.
1. Photography Didier Descouens
5. Photography Didier Descouens
6. Photography Alessandro Moggi