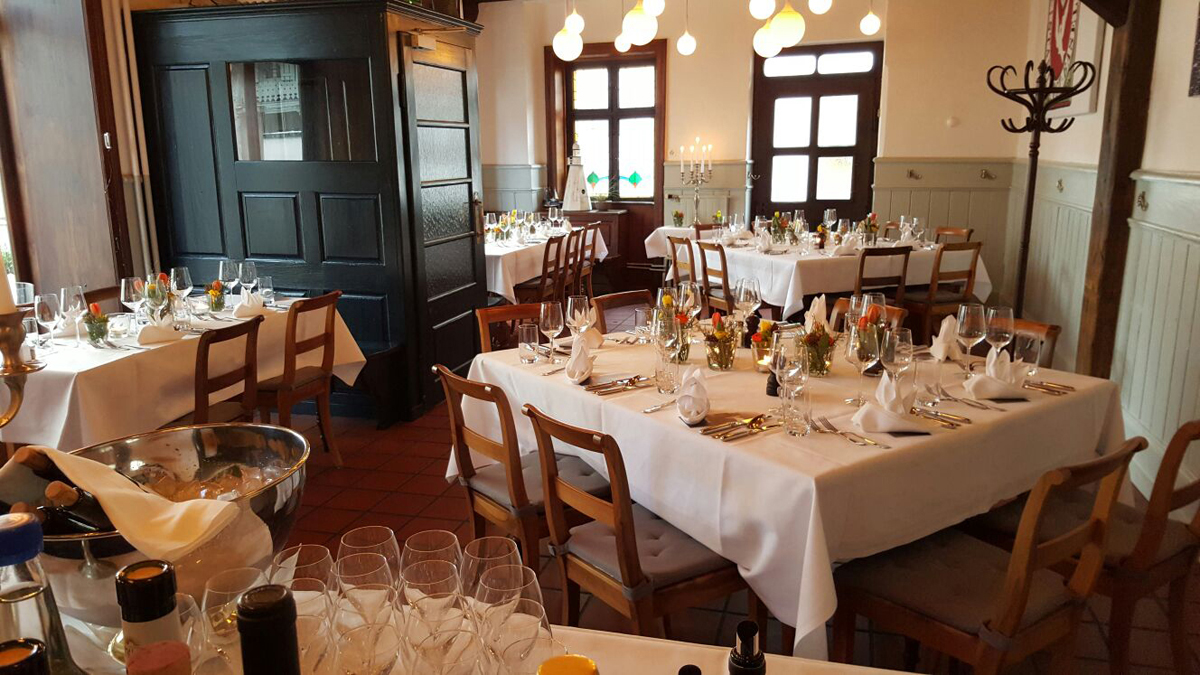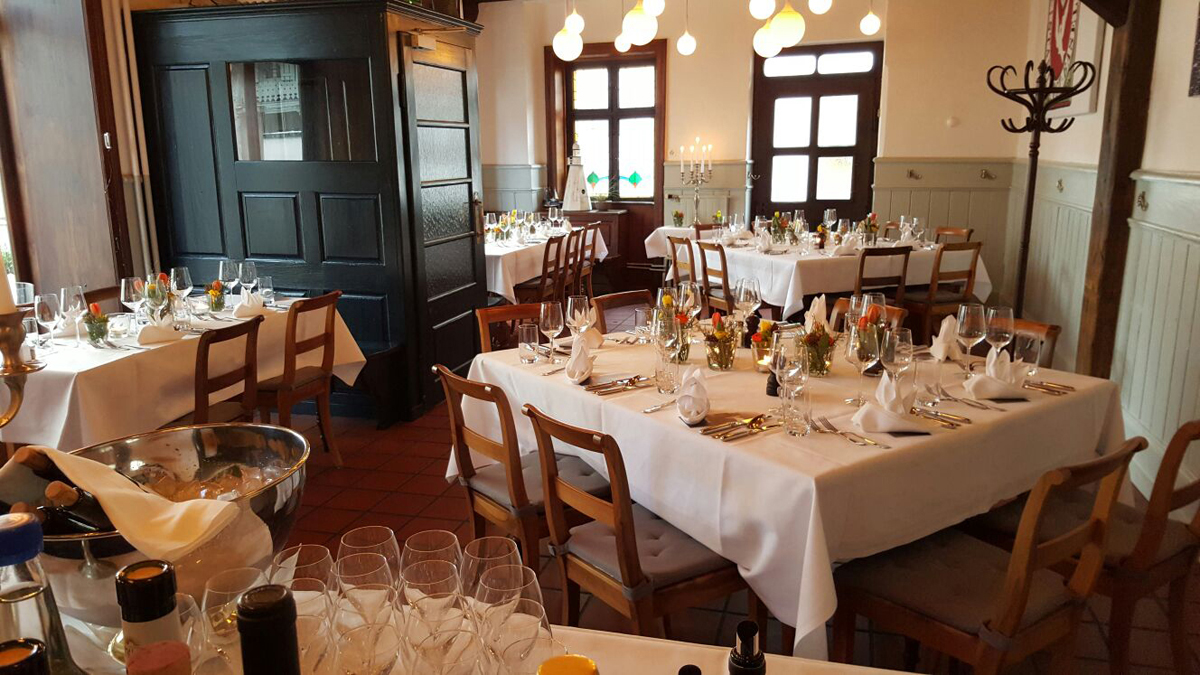 Restaurant St. Albaneck
St. Alban-Vorstadt 60, Basel
This restaurant offers seasonal French cuisine accompanied by an enviable list of wines. The construction hosting the St.Alban-Eck is a fifteenth century timbered house furnished in rural and country style, making for a familiar experience. Seasonal or classic dishes prepared with fresh market products can be chosen from the board, with extra options listed by the waiters.
• t +41 61 271 60 40
www.stalbaneck.ch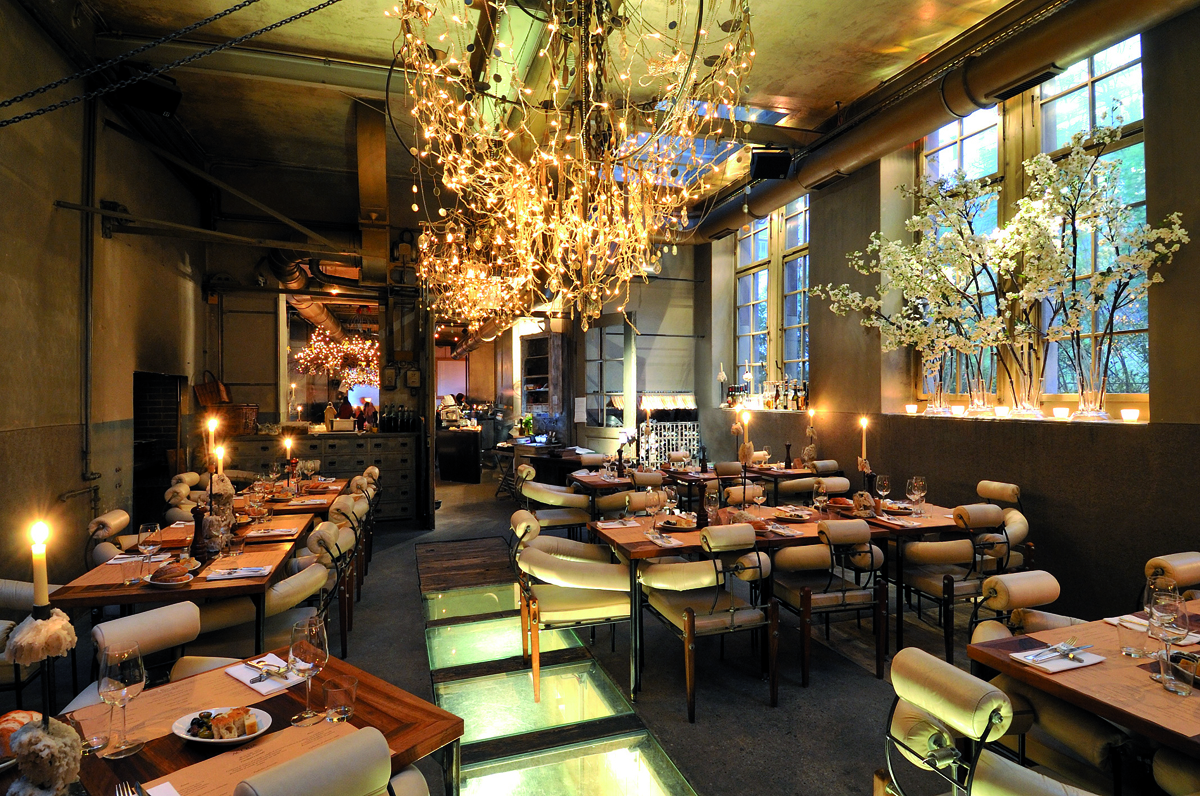 Acqua
Binningerstrasse 14, Basel
Built on a former pump house, this restaurant-bar became famous for its variety of cocktails and drinks. The clientele can enjoy the large leather couches, subtle music and soft lightening; Acqua has plenty of room. The menu includes Italian dishes served in a space enhanced by its industrial and trendy interior design. The mojito of the house is a must.
• t +41 61 564 66 66
www.acquabasilea.ch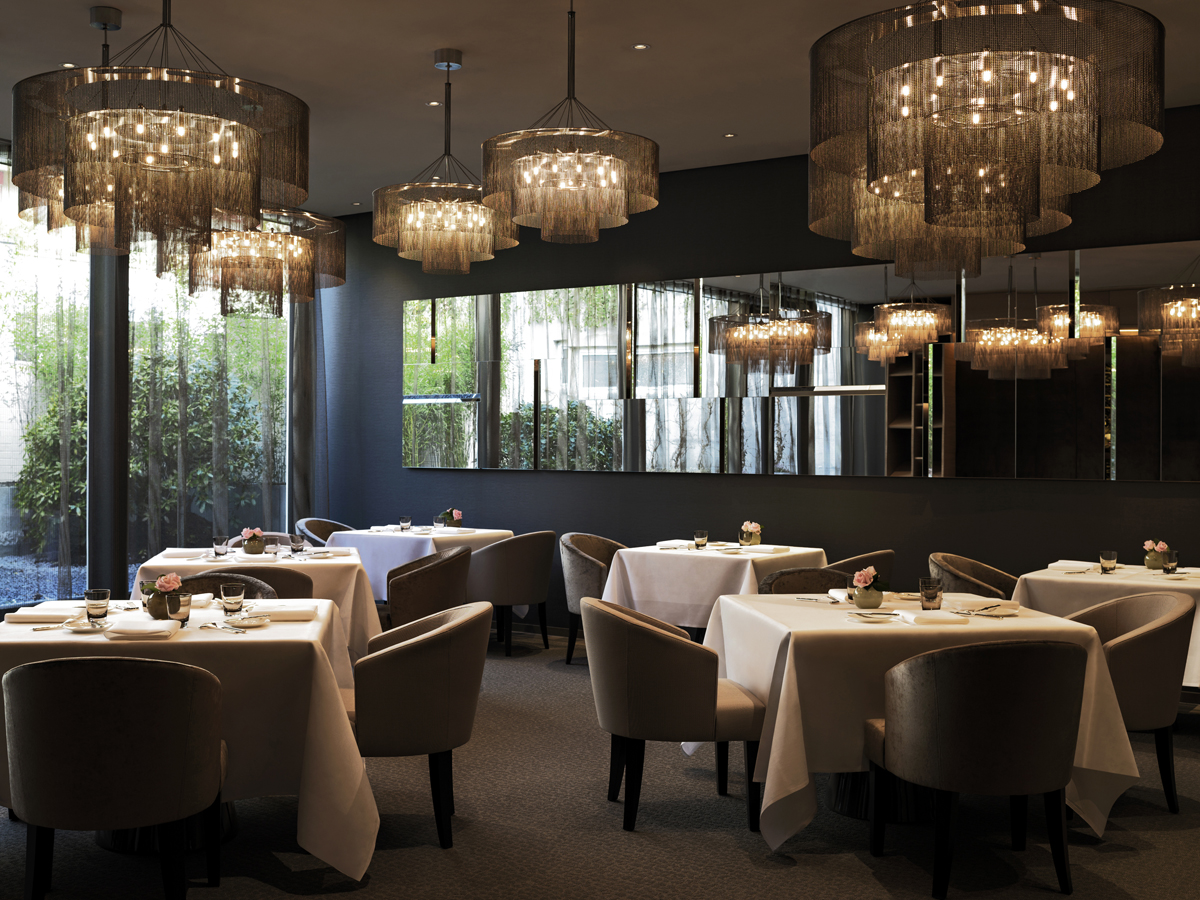 Les Quatre Saisons
Clarastrasse 43, Basel
The restaurant is in the hands of chef Peter Moser and his team, combining elements belonging to different culinary philosophies and traditions in order to create unique and unexpected dishes. The restaurant boasts 18 points on the Gault Millau Guide and a Michelen star, while the menus are inspired by the seasons, alternating cold and hot dishes served with the best European wines.
• t +41 61 690 87 20
www.lesquatresaisons.ch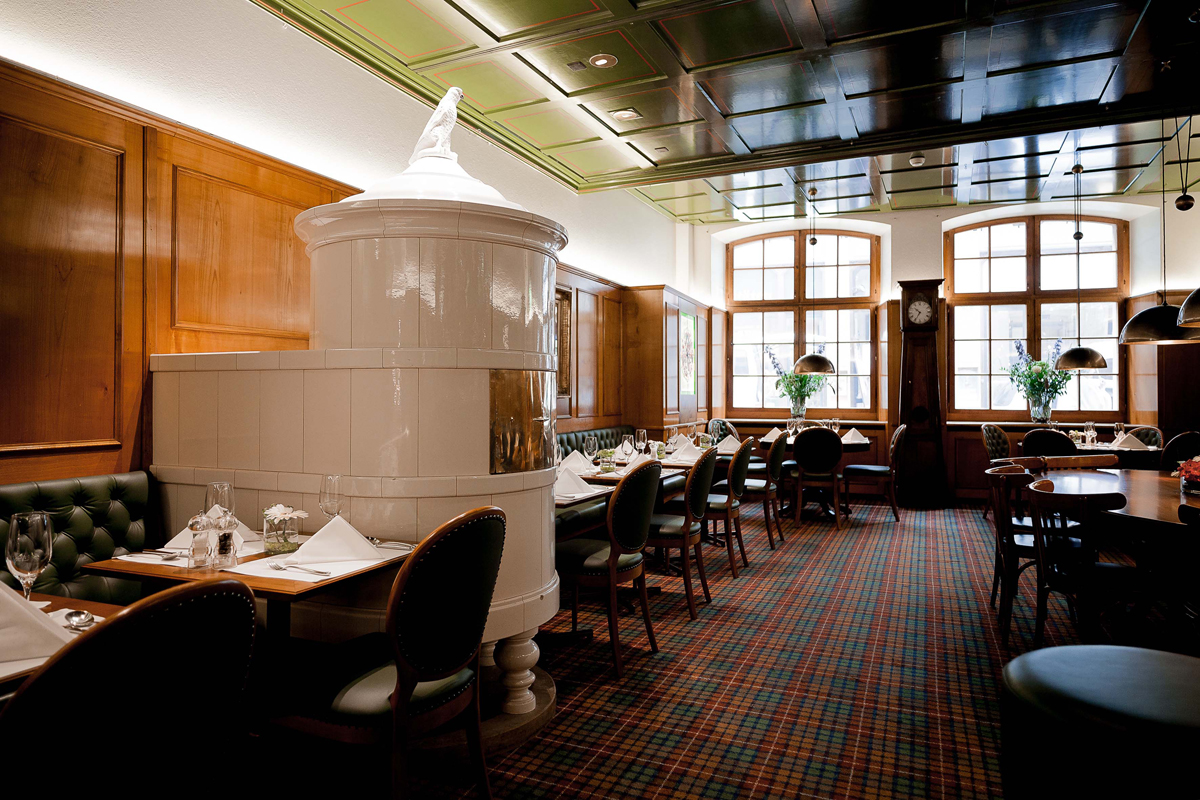 Sperber bar
Münzgasse 12, Basel
This four star hotel offers three complementary spaces to spend an evening out or have a lunch: the Brasserie, the Sperber and the Boulevard. Sperber is a homely space with its leather tapestry, live jazz music and a huge majolica stove, which make it great for winter dinners. The Brasserie is another option, known for its excellent meats dishes and superb draught beer.
• t +41 61 264 68 00
www.hotel-basel.ch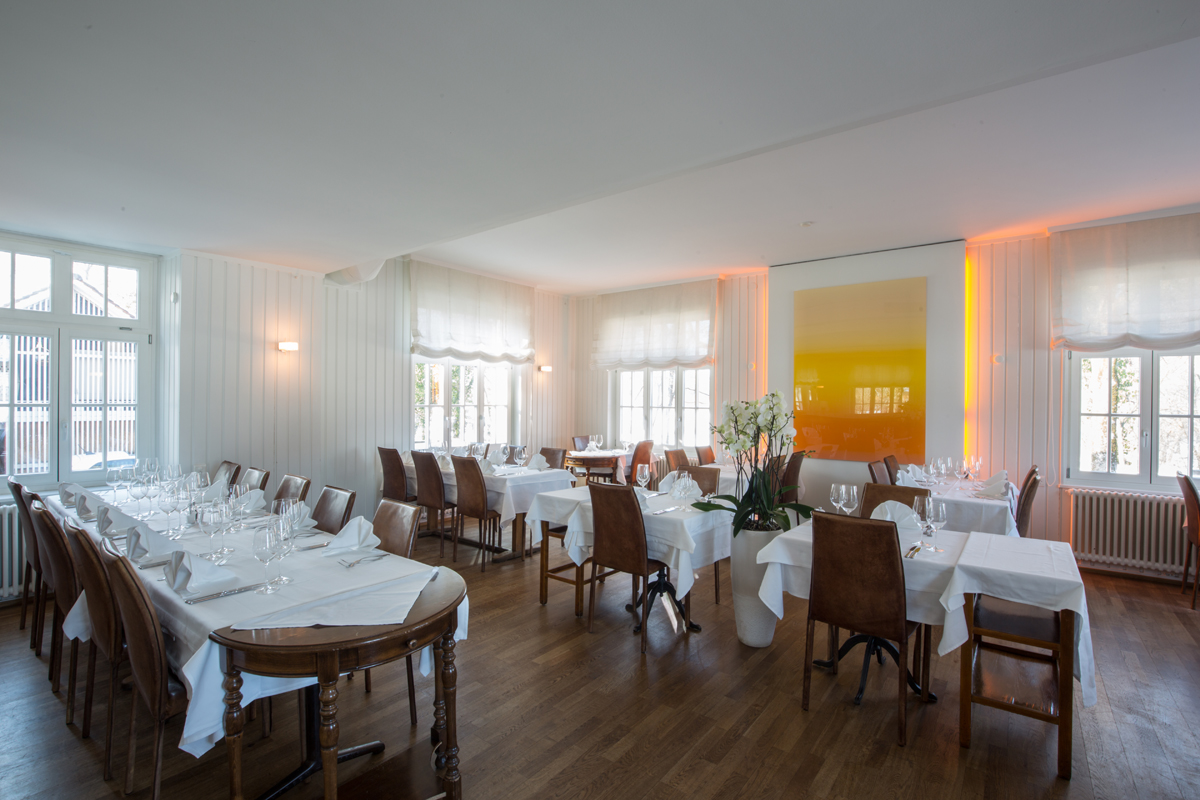 Wiesengarten Musetti
Weilstrasse 51, Riehen
The Wiesengarten is a family business, owned by the famiglia Musetti, who handle the kitchen directly. The restaurant offers a selection of typical Italian dishes and the menu changes according to the season. Desserts are a must – they are homemade of course – as well as the wines and pasta dishes. Fish lovers will find many fresh options suited to their taste.
• t +41 61 641 26 42
www.wiesengartenmusetti.ch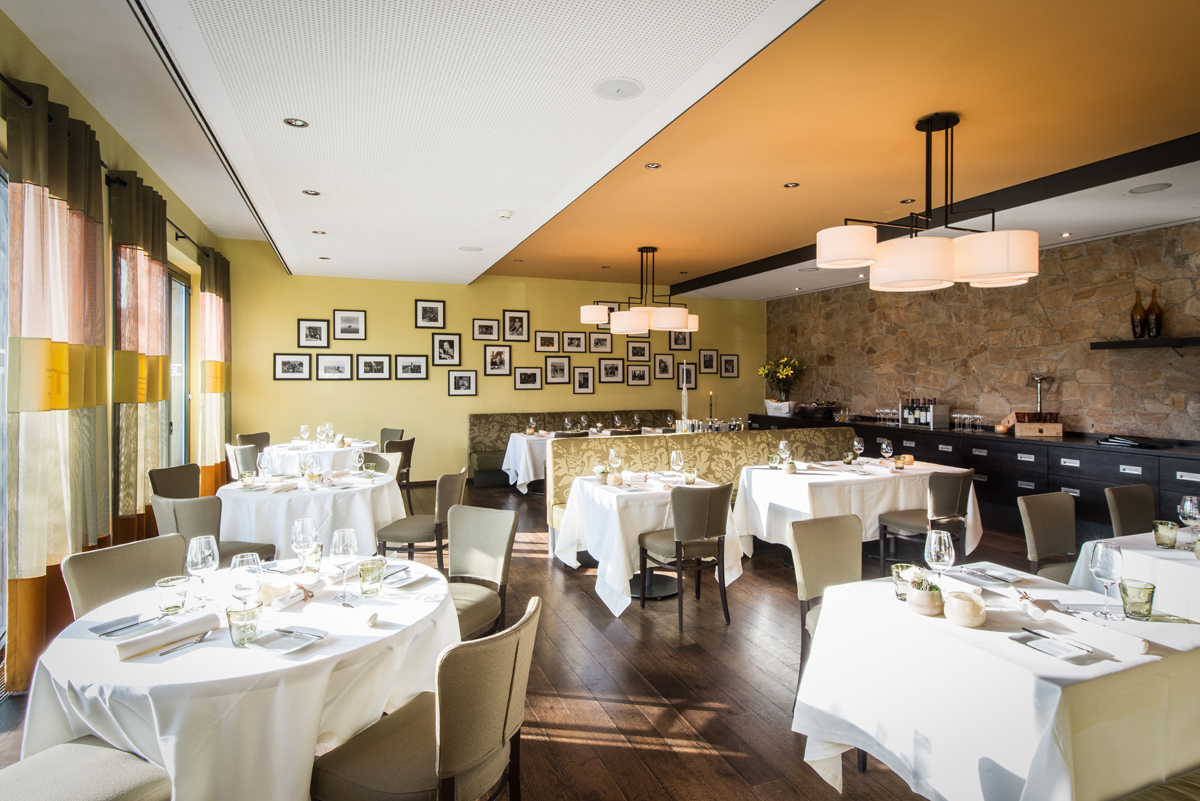 Osteria TRE
Kantonsstrasse 3, Bubendorf
• www.badbubendorf.ch
• t +41 61 935 55 55
Basel lacks a precise traditional cuisine, so its chefs had to take a peek outside to launch fine dining in the city. Visitors in Basel may find white tablecloths and candles, dishes that bring together tradition and experimentation through aromatic foods and spices. Basel's new culinary success is thanks to Flavio Fermi, Chef at Osteria TRE, a starred restaurant inside the Bad Budendorf Hotel. In 2015, the prestigious Gault Millau guide said about him "He was successful in constantly reinventing his cuisine with knowledge and a masterful hand. He's becoming more and more a master in his own art."
Flavio was "flattered" by those words, but he clarifies "I was not only reinventing my style, it was more like exploring a completely new region. At the beginning I had French roots and many Mediterranean influences, Asian as well. But at Osteria TRE I decided to focus on traditional cuisine."
Right now he's "Obsessed with agnolotti del plin" (a typical stuffed homemade pasta from Piedmont), served at Osteria TRE according to its original recipe "Our guests just love it", he says. In the end, the philosophy behind a dish like this is to avoid unnecessary waste, all the meat leftovers available for the day end up in it, so the recipe changes a little bit every time.
Fermi started off very young, "I was barely in my mid-teens", then adds: "To become a master needs a lot of effort, talent, ambition and passion maybe some favourable teachers, later on room for creativity and own experiences become important parts." But now he knows this is the right job for him, the one that satisfies him completely. He has some advice for beginners that want to become starred chefs, they just need one thing "An iron will."