Places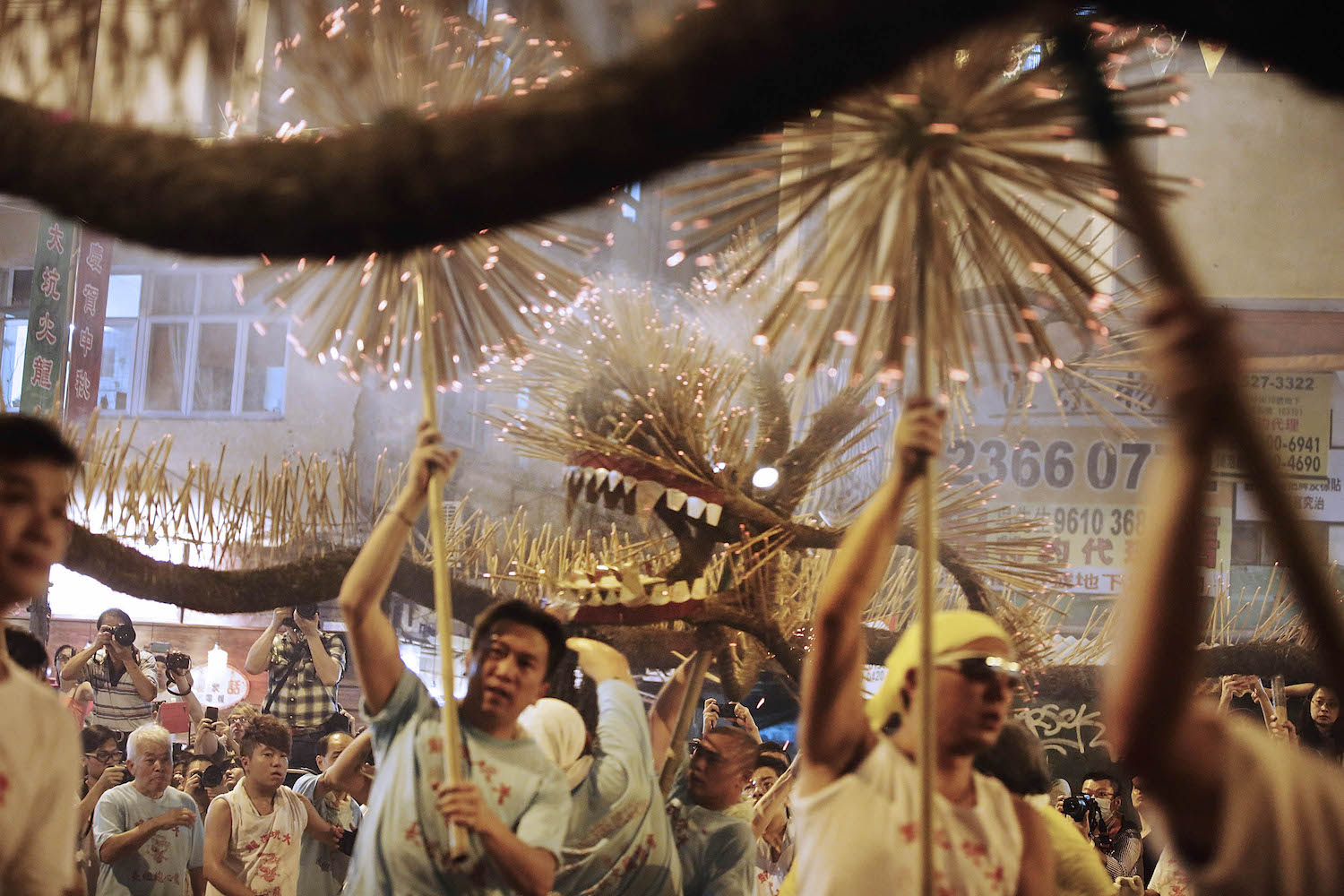 Hong Kong

Hits: 3920
The Fire Dragon Dance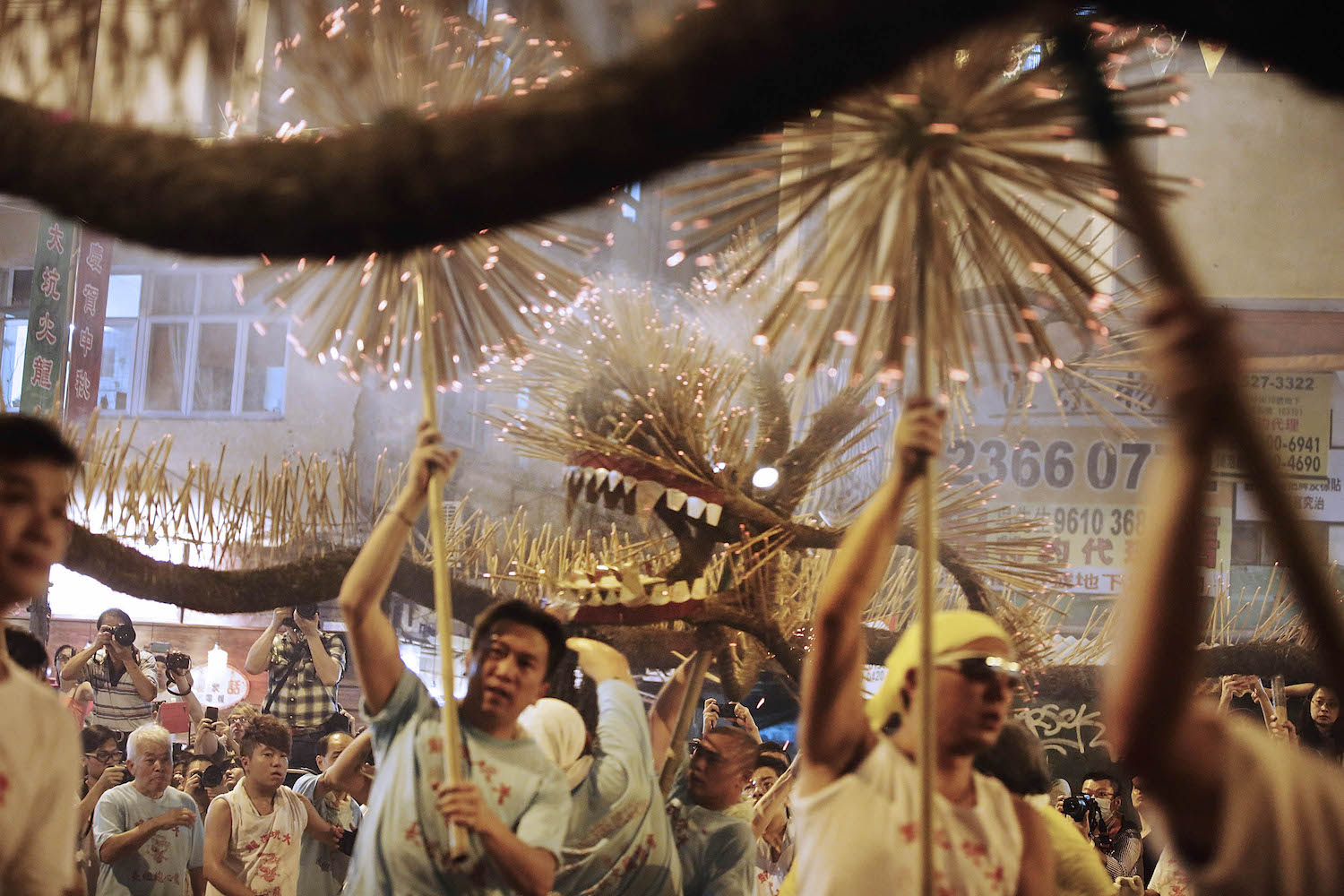 Tai Hang, literally 'The Big Water Channel' is an area southeast of the glittering skyscrapers of Causeway Bay, Hong Kong's shopping district. This is a prime location from which to observe the on-going process of gentrification taking place in this Asian city-State. Until the 1990s, Tai Hang was considered a slum, buried at the bottom of a valley and interspersed with rundown car repair shops and the traditional dai pai dong, street food stalls serving noodles, congee and other traditional dishes, which have represented a meeting point for the local community since the end of World War Two (when these little stalls, often run by struggling families of war survivors, were nicknamed 'poor man's nightclubs').
Today, Hong Kong is changing, which in has turn changed the face of Tai Hang, historically at the heart of the city's traditional soul. In November 2015 the website of British newspaper The Guardian reported that the area is now "also home to a new wave of independent cafes, bars and restaurants; a quick online search for the area now throws up words like 'foodie' and 'heaven'." While it is perhaps a little far-fetched to call Tai Hang a 'paradise', this Chinese Williamsburg is getting a lot of attention, with many former expats returning to their home country to take advantage of its low rent and living costs, and open up their own businesses. Alex Lau, however, has been here since the start. Interviewed by The Guardian, he talked about life in Tai Hang twenty years ago, when he worked as a mechanic in a local repair shop: "There was only Bing Kee [one of the oldest dai pai dong in the area] and the char siu (barbecued pork) shop, and most of the people were mechanics." Today Alex has his own high-end car detailing shop.
The gentrification of Tai Hang is taking place right before our eyes, but has certainly been underway for a number of years. Former motorcycle shops have been turned into edgy British-style pubs, while restaurants advertise all sorts of cuisines, from Italian to Vietnamese, attracting a very diverse clientele. But among the new posh tearooms and gourmet ramen restaurants, this is still a place that hinges on tradition. The small temple of Lin Fa, at the bottom of Lin Fa Kung Street was built in 1863, under the Qing dynasty, as a place of worship to the goddess Kwun Yam, holy protector of kindness and mercy. Every year, this lotus-shaped building hosts one of the most important cultural events in Hong Kong, proving that folklore is still at the heart of Hong Kong's newest foodie destination. The Fire Dragon Dance, part of the mid-autumn celebrations, takes place in Tai Hang every September. Locals get together to build a 70m long dragon, lit up by 70,000 incense sticks. The body of this long artificial animal unfurls along the streets of Tai Hang, accompanied by loud cheering and incessant drumming. The original function of the ritual was to keep away the evil spirits: today it brings back the atmosphere of that distant era, in a dazzling kaleidoscope of traditional rites and colorful costumes.
As it often happens in areas that are at the forefront of urbanization, in large metropolises such as Hong Kong, the pubs and bars of Tai Hang pop up and disappear at an alarming rate. Like any other tale of gentrification, this one too has its dark corners, its episodes of opposition or protest. The latest of these stories is about one woman's battle against having to leave the neighborhood she grew up in. Last year, real estate developers purchased two large blocks of council housing, pushing existing residents to move out, to make room for new, ambitious buildings. From the window of her flat, an old lady bombarded passers-by with water balloons, in a symbolic gesture of protest. Tai Hang might be changing, but at its heart, its rebellious spirit is alive and well.
Hong Kong
Words – Davide Piacenza
Foto - Jessica Hromas/Stringer